8100
Glass: 1/8 in.
---
8400
Glass: 1/4 in.
---
8500
Glass: 1/2 in.
---
Constructed of top quality materials with pebble embossed finish, designed for each application and engineered for years of dependable operation.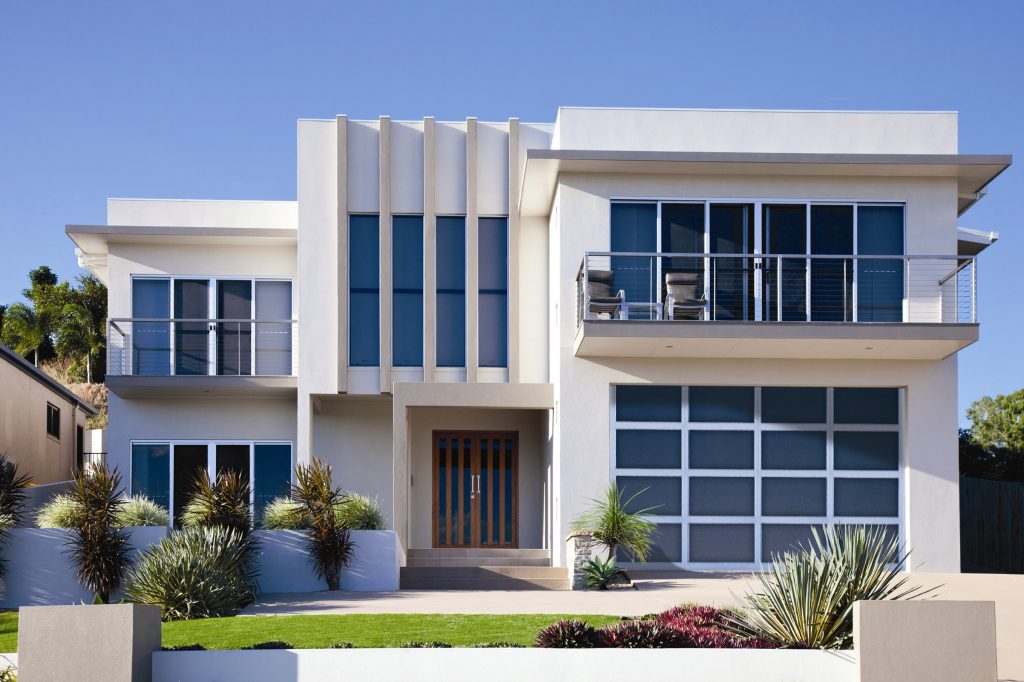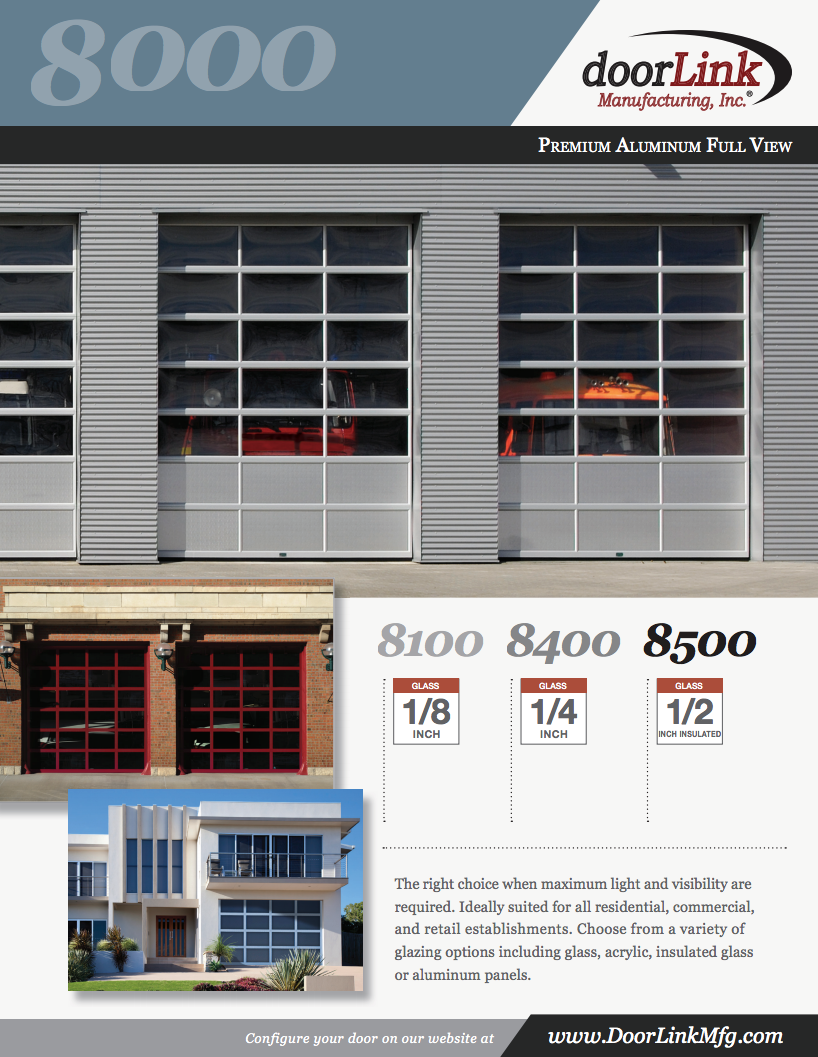 Strong, Striking & Efficient with a Touch of Modern
---
Standard Features
Door Sections
Door sections are 2″ thick and consist of extruded aluminum rails and stiles assembled with 5/16″ threaded rods and nuts. Glazing is sealed on all four sides and retained on all four sides with extruded aluminum snap-in beads. The end stiles have a visible width of 3 3/8″. Center stiles have a visible width of 2 3/4″. Top rail has a visible height of 2 7/8″ or 4 1/4″ depending on door size. Bottom rail has a visible height of 2 7/8″, 4 1/4″ or 7 1/4″ depending on door size and weight. Combined meeting rails have a visible height of 2 1/2″. Lower meeting rail has an integral reinforcing fin on doors over 12′ 2″ wide (Model 8100) or over 10′ 2″ wide (Models 8400 and 8500).
Glazing
Sections can be glazed with 1/8″ glass or acrylic (Model 8100), 1/4″ glass (Model 8400), or 1/2″ insulated glass (Model 8500). Many glazing options are available including tempered glass, tinted glass, low E glass, or laminated safety glass. 0.062″ anodized aluminum panels can be used in any section.
Track
Galvanized track system is 2″ or 3″ depending on door size and weight and can be bracket or angle mounted as required. Optional track configurations include high lift, vertical lift, low headroom, and follow the roof pitch.
Hardware
Hinges and brackets are made from galvanized steel. Rollers have (10) 1/4″ steel ball bearings in case hardened races.
Spring Counterbalance
Springs are oil tempered helical wound and stress relieved torsion springs mounted on a cross header shaft supported by bearing brackets. Springs are calculated for 10,000 door cycles. 25K, 50K, or 100K cycles are optional. Cables are galvanized aircraft quality with a minimum 7 to 1 safety factor.
Finish
All aluminum parts are clear anodized, bronze, white or black powder coated. Powder coated in custom colors available.
Weatherstrip
Bottom rail has a replaceable U type bottom astragal. Optional weather-stripping is available for header and jambs.
Lock
Lock is interior mounted slide lock.
Operation
Operation to be manual push up, chain hoist, or electric motor.
Wind Load
Consult factory for available wind load rated options.
Construction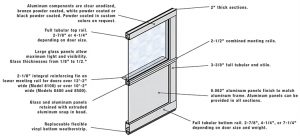 ---